SOIL MECHANICS at IMPERIAL COLLEGE
- an Imperial College perspective.
In 1999 the Soil Mechanics Section will host a forward looking Symposium to mark the 50th anniversary of the famous DIC/MSc post-graduate courses.
| | |
| --- | --- |
| | The dates:15th - 17th September 1999. |
| | |
| --- | --- |
| | The aims:To celebrate the achievements of the last 50 years and to review the state of the art in analytical methods, laboratory and field techniques and post-graduate education. |
| | |
| --- | --- |
| | The content:Expert key-note lectures, specialist briefings, controversial debates, a predictions competition, laboratory tours, poster sessions, a Symposium dinner. |
| | |
| --- | --- |
| | The delegates:Any who feel they can contribute to, or benefit from the scientific debate, and of course alumni and friends of the Imperial College Soil Mechanics Section.: |



Head of Section: Professor David Potts




Section Secretary: Miss S. Feller


Telephone: 0171-594 6077
Fax: 0171-225 2716
E-mail: s.feller@ic.ac.uk


Full time academic staff
Professor John Burland

Professor David Potts

Professor Richard Chandler

Professor Richard Jardine

Dr M H de Freitas

Dr. Trevor Addenbrooke
Emeritus staff
Professor Alec Skempton
Professor Peter Vaughan
Professor John Hutchinson

Research Staff
Dr. Andrew Ridley, Research Fellow
Dr. Jamie Standing, Honorary Research Fellow
Dr. Kieran Dineen, Post Doctoral Research Assistant
Dr. Lidija Zdravkovic, Post Doctoral Research Assistant
Dr. Ruth Fearon, Post Doctoral Research Assistant
Visiting Professors
Dr. David Hight, Geotechnical Consulting Group
Dr. Stephan Jefferies, Golder Associates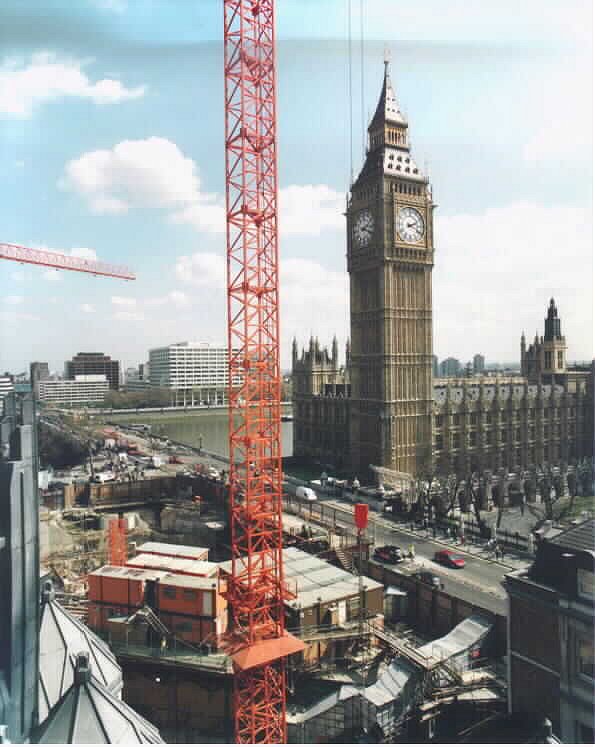 INTRODUCTION
We include here summaries of 14 research projects that are currently under way within the Soil Mechanics Section at Imperial College. Around half involve fundamental research into soil behaviour, while the rest cover applied work in tunnels, embankments, piles, offshore foundations, seismic loading and damage caused by subsidence. Five of the projects involve field work, while seven include major laboratory studies; two studies are concerned mainly with advanced numerical analysis. Shorter precis of 11 recently completed studies are also included.
Other geotechnical research is being carried out in the Department of Civil and Environmental Engineering by the Engineering Geology, Engineering Seismology, Environmental Engineering, and Hydrology Sections.
This research summary was first prepared for students on our MSc courses in Soil Mechanics, Soil Mechanics and Engineering Seismology, and Soil Mechanics and Environmental Geotechnics, as a guide to accompany our open-day tour of the research laboratories. The document is updated each December by Dr Trevor Addenbrooke.


Richard Jardine, Professor of Geomechanics June 1998
Return link to Home Page of the Department of Civil and Environmental Engineering, Imperial College.